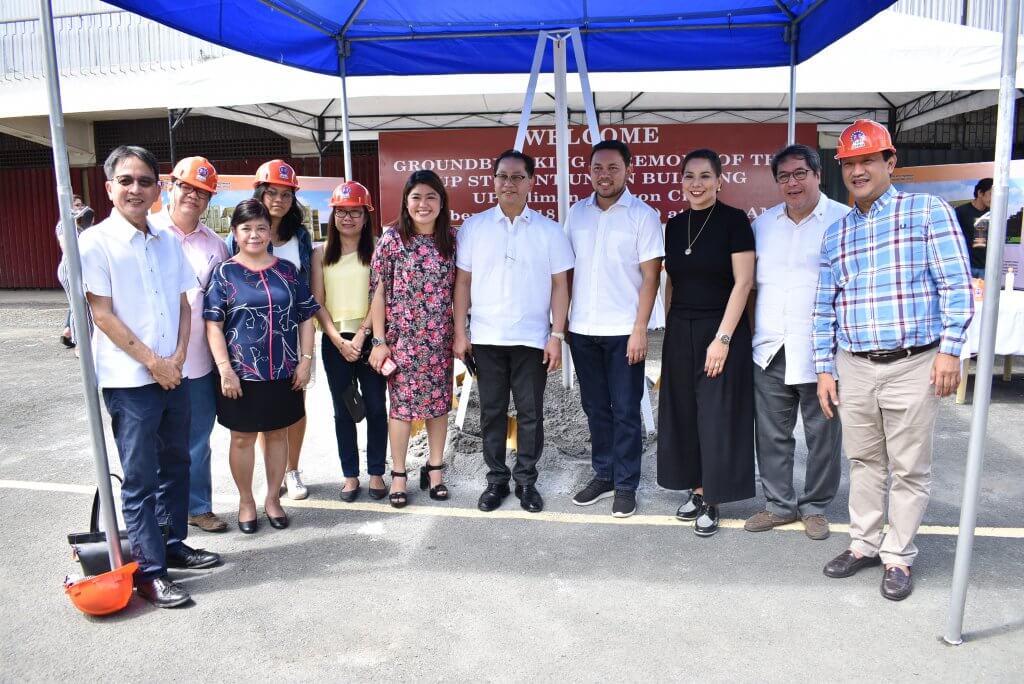 Devex Incorporated, together with the Department of Public Works and Highways (DPWH) and the University of the Philippines (UP) held a groundbreaking event last Saturday 20 October, 2018 to mark the start of construction of the UP Student Union Building. The new structure will still be erected in its old area just behind Vinzon's Hall, facing Katipunan Ave.
The opening ceremonies were co-led by UP President Danilo 'Danicon' Concepcion and DPWH Secretary Mark Villar. Both shared personal accounts of the iconic building, which served as a haven and signet of longstanding traditions of UP. "I'm not from UP, but my wife and parents are. People from UP are very close to me so I had to make this project happen." For the several student-leaders in attendance, the ceremony was a happy and promising sight to behold. It had been decades since talks of refurbishing the iconic student center last surfaced.
The proposed 200-million 7-storey building is envisioned to be an "establishment specifically catered to the practical needs of its students." True to its namesake, the building is set to be the consolidated sanctuary of all UP students, serving as the new home of various student-focused groups like the UP Student Council, the Philippine Collegian, the University Food Service, ATMs, student offices, bookstores and other interest groups.
With milestone projects such as MyTown Amsterdam in Pitogo, Makati and the SuperB Catch Processing Plant in Malabon under its belt, Devex continues to ramp up its operations and roll big. Now entrusted by UP and DPWH to preserve the decades-long tradition of excellence which the Student Union Building rightly symbolizes. "We are very happy to be a part of this monumental project. Rest assured, we will exercise all means of meeting and even exceeding the expectations of our partners." Says Mr. Clarke Ng, Chief Operating Officer of Devex.
The completion of Phase 1 of the Student Union Building is expected to be fulfilled mid-December this year.