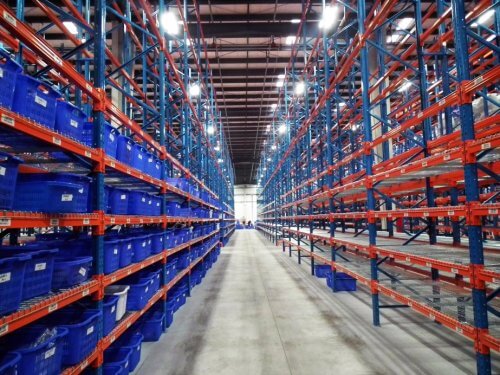 Inventory management is tricky. Sometimes we find ourselves running out of storage space.
Businesses expand their existing facilities or build new warehouses because they normally run out of space. This can be due to rapid growth, inventory overstock, lack of inventory management, bad warehouse design, or even a slow sales period.
Various businesses use racking systems to maximize their floor space. More than that, racking systems enable you to use the air above the ground where you usually place your products for an increased storage capacity. Just think about all that air space that has essentially no use in a warehouse if you don't use racking systems.
Safety is another benefit of racking system. The racks are constructed of high quality materials and then tested extensively to ensure they are stable and can handle the weight of your products. Last but not the least, it is a convenient system. A well-designed racking system is set up for efficiency and usually delivers, as long as the warehouse or plant sets it up and utilizes it properly. They are designed to help companies organize and store more products, get things done faster, and increase the safety factor all at the same time.
Devex Rackings keeps in mind all of these when they design the layout of your warehouse racking system. Our professional racking system designers will maximize the available space for you. That's why they will want to visit your site to take the proper measurements of the area. They will also advise you regarding the proper design to make sure that the rackings are safe for operations. They will also give you the necessary walkways or paths so that use of the racking system remains effecient.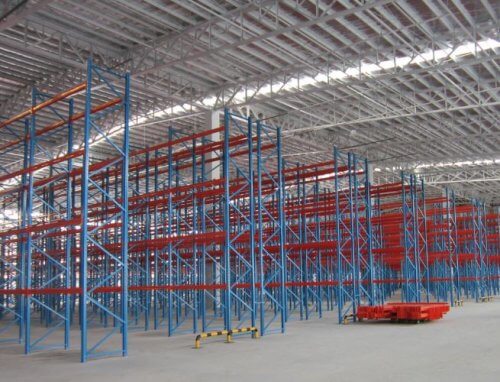 Devex carries a wide range of selective pallet racking components and can design to tailor your specific space and budgetary requirements. Pictured above is one of our clients that currently have their central distribution warehouse located in Las Pinas. We recommend selective pallet racking for clients looking to implement an inexpensive storage system with a high throughput rate and FIFO inventory management for numerous SKUs and low pallet quantities.
Should you require any further information or assistance please contact us and we will be pleased to meet with you and to find the best solution to your needs.