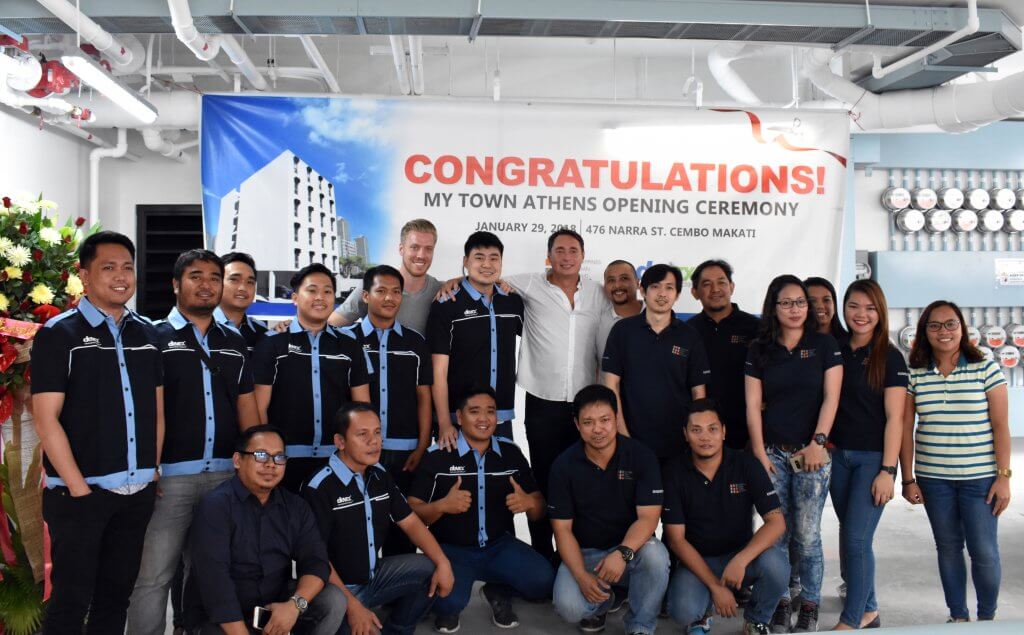 On January 29, 2018, Devex Incorporated (Devex) and Philippine Urban Living Solutions (PULS) celebrated the opening ceremonies of MyTown Athens in Brgy. Cembo, Makati City. The ribbon cutting was led by PULS CEO Mark Arellano Kooijman (PULS CEO), PULS Group Director Jelmer David Ikink (PULS Group Director), and Devex COO Clarke Edinburg Ng.
Mr. Ikink explained how their project with Devex work affects their brand, "When you go to the side, it's really MyTown 2.0. We have bigger units. It looks a whole lot more spacious. We're building a lot quicker yet we're building cheaper. With this concept, we're gonna expand much more rapidly." Highlighting Devex's success in pursuing an aggressive construction schedule, Mr. Ikink further commented, "It's the first time that a building has actually been completed on time in the history of MyTown."
MyTown was established in 2013 and specializes in the development of rental housing communities near central business districts with the objective of substantially improving the living conditions of young professionals in Metro Manila. MyTown Athens is one of the projects PULS has awarded to construction and engineering firm Devex Incorporated in the first quarter of 2017.