According to the 2013 data from the Department of Trade and Industries (DTI), small and medium enterprises (SMEs) account for 99.59% of the total companies in operation in the country.
SMEs play a big role in the national economy by stimulating job creation, competition and innovation. Out of the total 937,237 active SMEs, 13.56% are in the food and accommodation industry, making the said sector the second largest in the SME segment.

WOFEX (World Food Expo) is one of the the major events that support the food and beverage industry where entrepreneurs, suppliers and enthusiasts come together every year. The event will be held this year from August 5 to 8 at the World Trade Center and SMX Convention Center simultaneously.
PEPGroup (Premier Events Plus Group, Inc.) launched the first edition of this event in 2001. Now on its 15th year, WOFEX has become the biggest food expo in the country. According to the organizer, "Size matters only if the size is backed by content." They attribute their growth by remaining consistent as the most comprehensive food show, serving the needs of the industry sub-sectors while ensuring focus with close to 100% of its expo content relevant to the concept.
"Trade shows are not just an opportunity for us to know more about the industry. They also play a significant role in our process as a supplier. Wofex is one of the biggest events in the industry.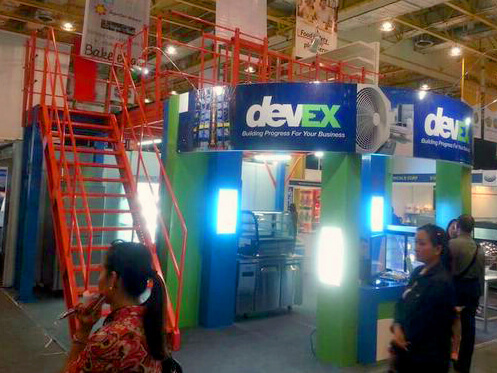 An event like this is a great venue for suppliers like us to source qualified leads for our sales teams," remarked Rowell Isip, Marketing Associate for Branding of Devex Inc., one of the fastest-growing commercial turnkey solutions provider in the country. From commercial refrigeration systems to warehouse racking systems to retail commercial freezers and display cases, the company's offerings are supported by their commitment to growth, quality and customer service. Visit Devex Inc.'s trade booth located at booth number 457 at the World Trade Center.