Devex Incorporated has planned for its new normal by drafting health and safety protocols for a COVID-free workplace — whether in the office or in its construction sites.
As of 31 May 2020, the Philippines has already breached the 18,000 mark of number of confirmed COVID-19 cases. This news comes just after Metro Manila and other highly urbanized areas were places under General Community Quarantine.
The national government looks to prepare for the so-called "new normal" by reopening the economy on a staggered basis. By doing so, business owners can open their businesses to the public in a more digestible manner with guidelines to protect the safety of employees.
REGULAR DISINFECTION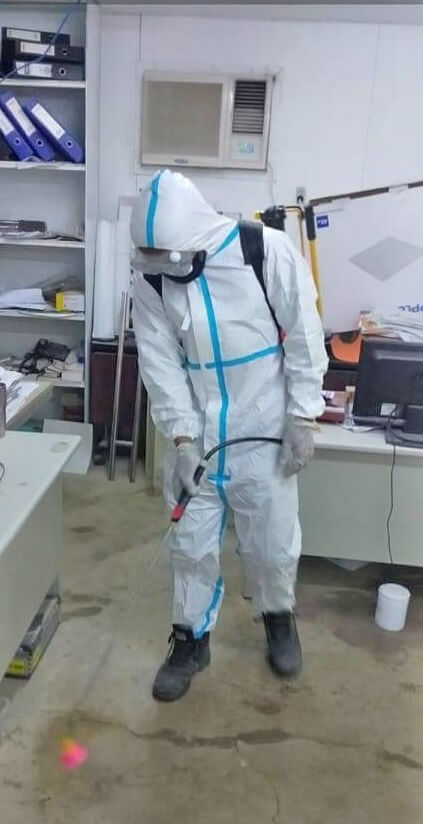 Common areas and open spaces in offices and project sites undergo disinfection at least twice a day. Employees are subject to foot and hand baths every time they enter their respective sites. Hand soap, alcohol, and other cleaning paraphernalia are provided throughout.
PERSONNEL SCREENING UPON ENTRY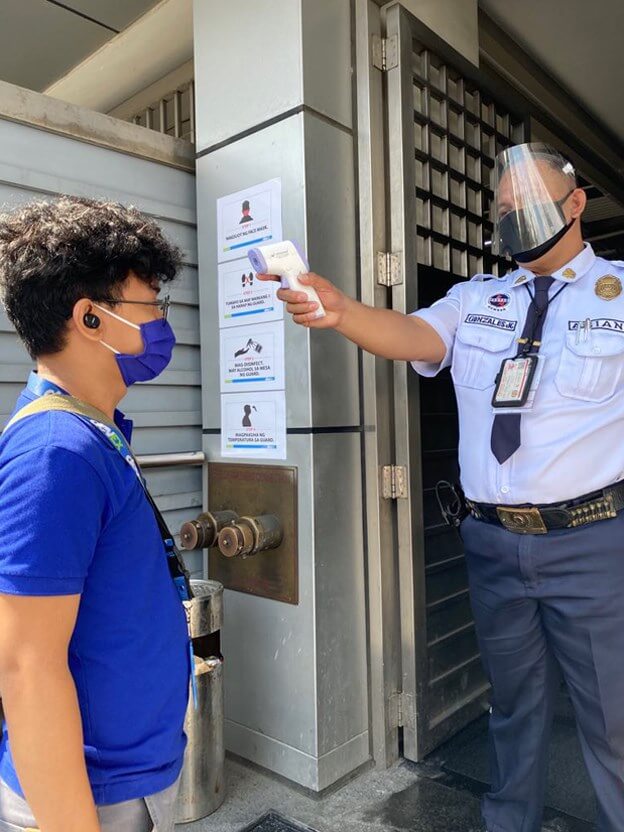 Employees are required to answer a pre-work screening assessment, determining if they can report to the office or stay home. Devex is also implementing a very strict disinfection process before entry to its work sites and offices. Before being allowed entry, a person's temperature will be taken using a temperature gun. Their hands will also be sprayed with alcohol before entering the premises. Three-ply reusable cloth masks were also issued to Devex employees.
RAPID TESTING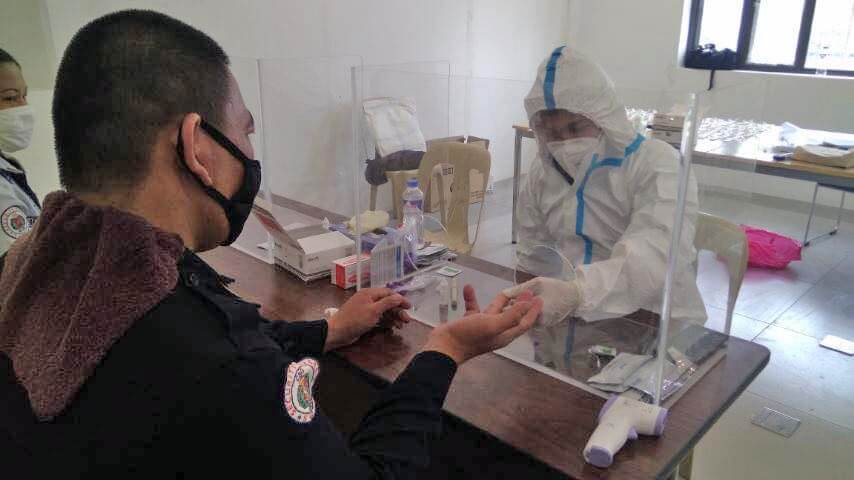 Devex employees are required to undergo company-subsidized rapid testing before being allowed to go back to work. Subcon personnel may also choose to undergo rapid testing with Devex safety personnel if they are not able to present test results as a return-to-work requirement. After entering the site, both Devex and subcon personnel are provided lodging to minimize contact outside and will be prohibited from leaving the premises with very limited exemptions for essential tasks like buying food supplies or in medical emergencies.
SOCIAL DISTANCING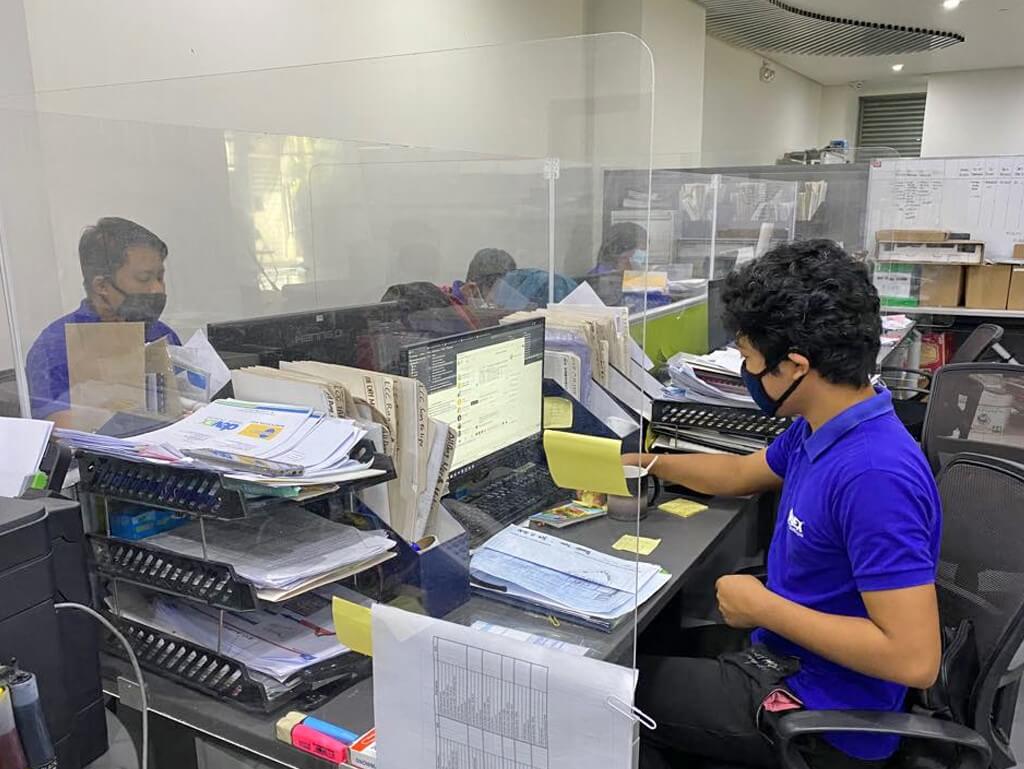 A physical distance of 1-2 meters shall be observed at all times in the workplace. Meetings will be conducted online using Google Meet and Facebook Workplace. Acrylic partitions between workstations have also been installed. Visitors will only be allowed entry under very special and critical scenarios.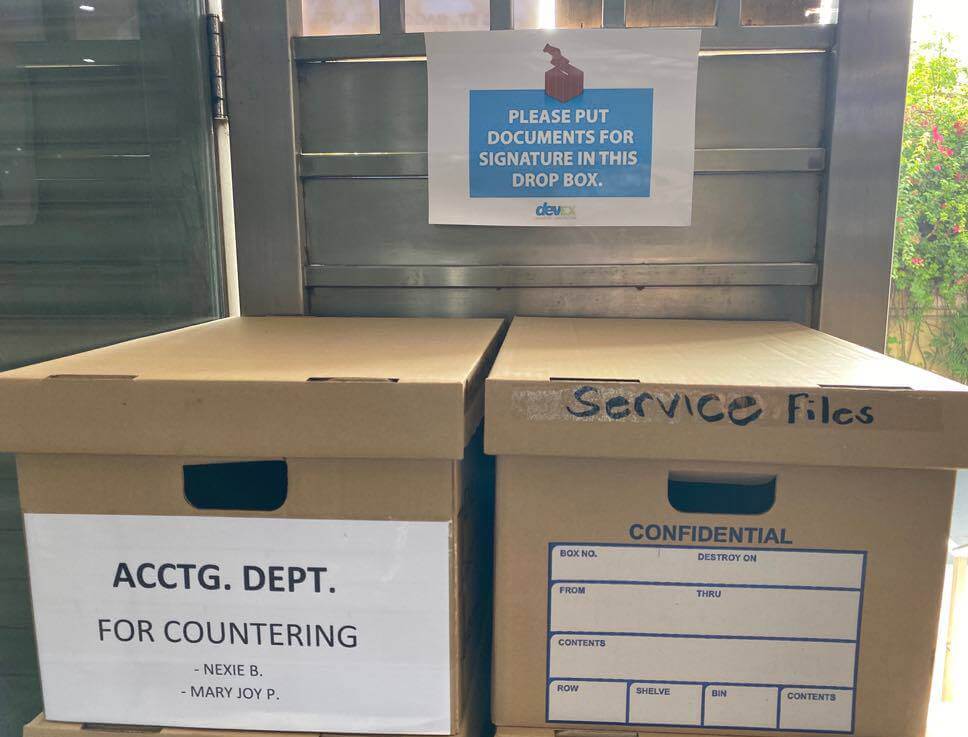 Devex has also modified their policies to minimize physical contact. Drop boxes are used as a conduit for document exchanges if physical files are deemed essential. Physical files are only collected after one day of staying inside the drop box as a form of caution. Electronic files have become the preferred format of intradepartmental transactions wherein approvals can be manifested thru e-signatures.